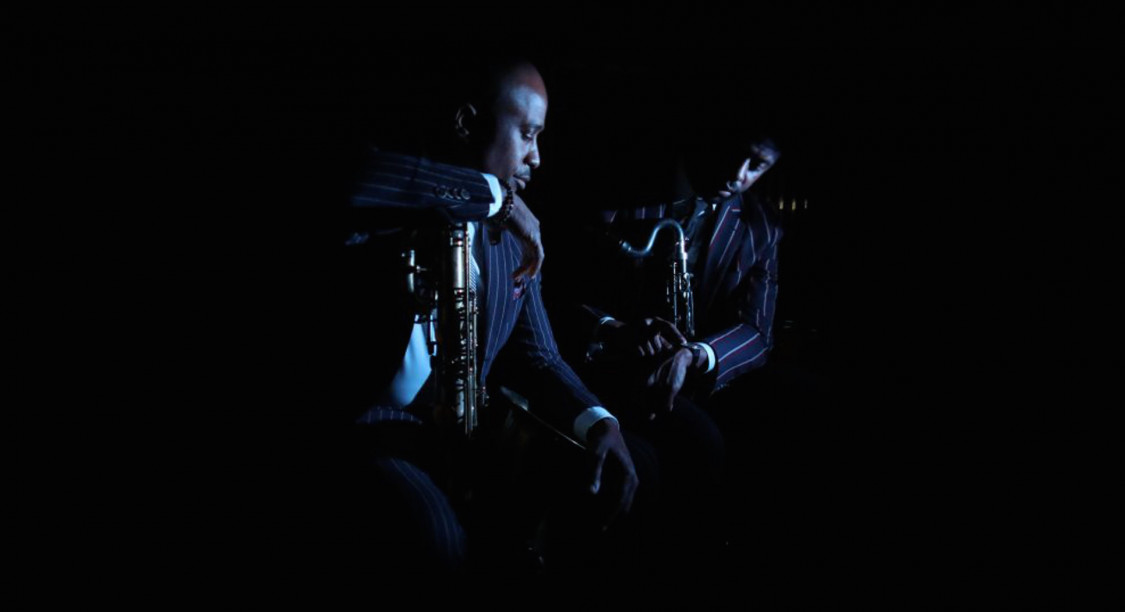 The Midnight Hour is an encounter between two producers, Adrian Younge and Ali Shaheed Muhammad. The first is an analogue freak, a fan of good old soul and psychedelic music, whose productions range from the soundtrack of Black Dynamite – a tribute to Blaxpoitation –, to Ghostface Killah's latest albums. The latter, Ali Shaheed, or "Mr Mohammad", is a founding member of legendary band A Tribe Called Quest, but also The Ummah (with J Dilla & Q-Tip) as well as Lucy Pearl (with Raphael Saadiq and Dawn Robinson), whose innovative productions have revolutionized the hip-hop sound and influenced a number of performers such as D'Angelo, Erykah Badu, Yasiin Bey, The Roots or Pharrell.
The Midnight Hour is also a musical, cultural, and political declaration, which honours American Black music. A journey through soul, jazz and hip-hop. An album which could have been sampled by every band and performer of the Golden age of hip-hop, made up of instant classics combining, among others, Cee Lo Green, Laetitia Sadier, Questlove…
An encounter with Adrian Younge and Ali Shaheed in Manchester, during the last concert of their European tour.
Before we talk about The Midnight Hour, we should start from the beginning, when you guys started working together, which was for the Souls of Mischief album. Adrian, why did you want to work with Ali, and what were your expectations ?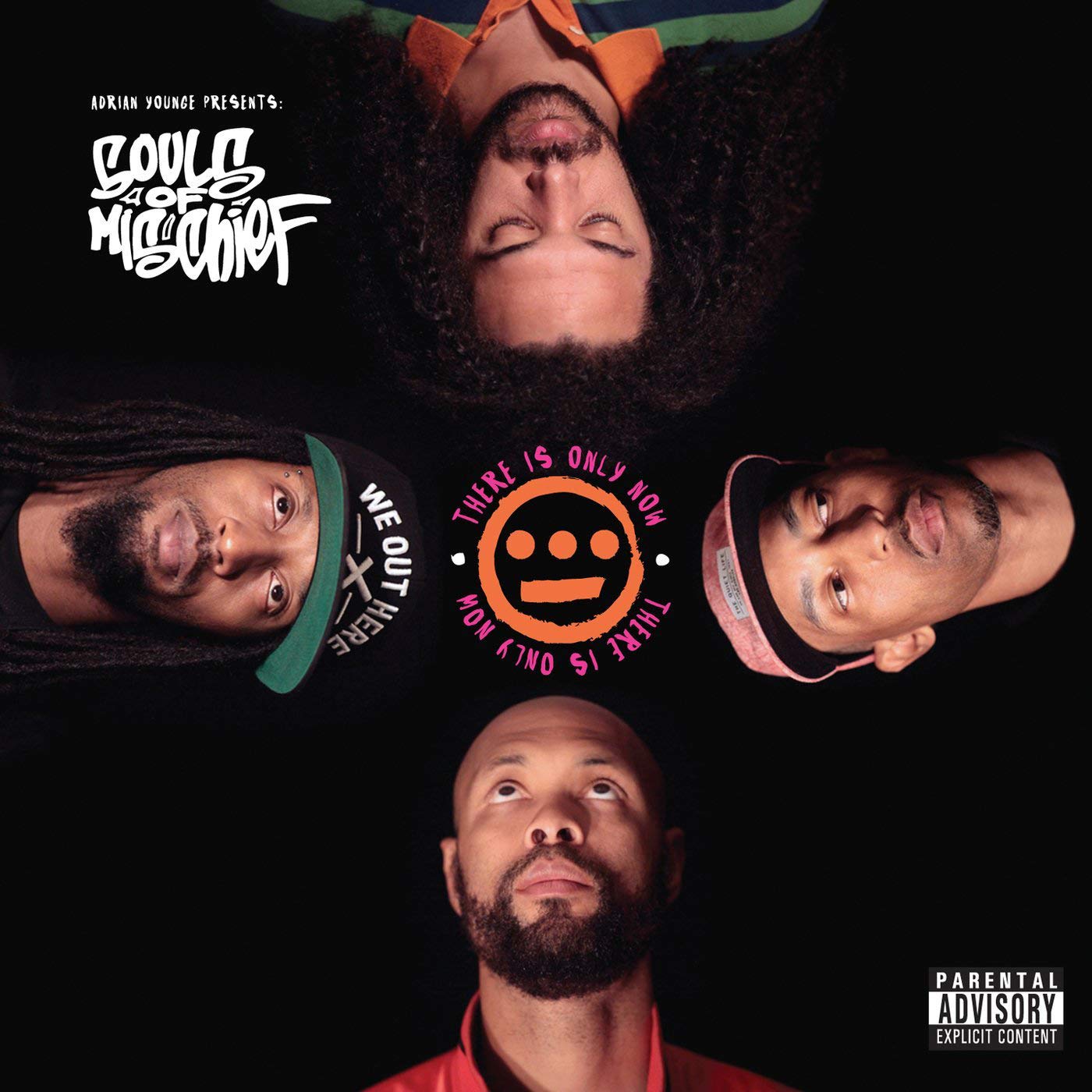 Adrian Young : Well, I've always been a fan of Ali. We met when I was working on the Souls of Mischief album. Ali means a lot to them because on their first tour, they were with A Tribe Called Quest – they were on the same label. So it brought things full circle, in a way. I asked Ali to serve as kind of a narrator / DJ, and then when he came out to the studio, we just started working together immediately. I hardly ever work with other producers, but I quickly realized how much I enjoyed working with Ali. He was like another version of myself that thinks differently. So we first made music for the Souls of Mischief album and then we started creating more music, not realizing that we were actually creating the bedrock for our group and for The Midnight Hour.
When you started working on what would become The Midnight Hour, did you already have an idea of the concept and the directions you wanted to take ?
Ali Shaheed Muhammad : When we started recording and making the music for The Midnight Hour, we did not have any concept in mind at first, it was not that intense. But after we listened to a collection of songs that we had, we then began to put the concept together and we started making music for speakeasy environments, something that really enhances the quality of the music, bringing out a feeling and sounds that you just don't hear that often anymore from this kind of hybrid of hip-hop, soul, jazz, psych… Getting there was quite a journey for us.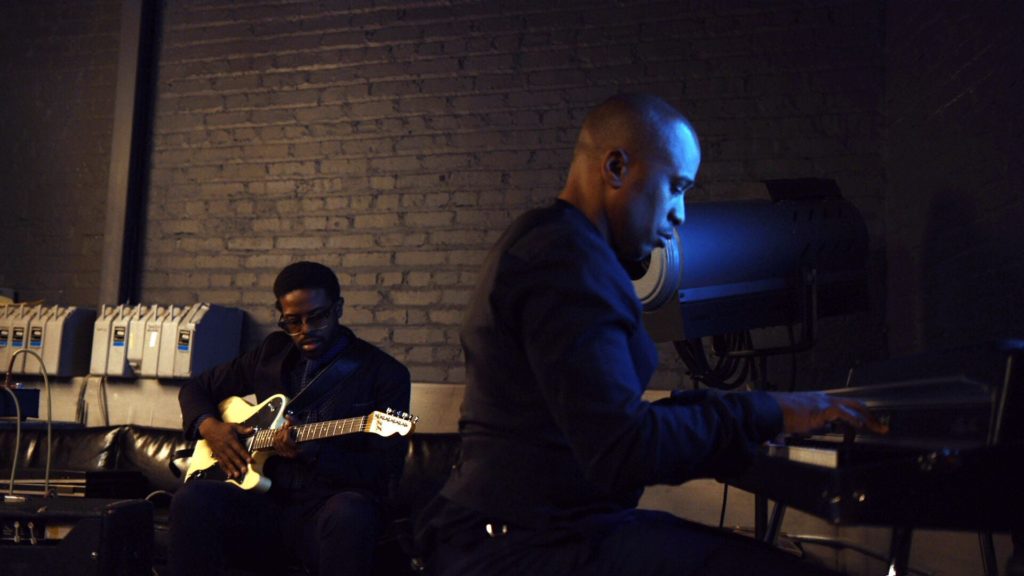 Was composition and production impacted by your respective background and influences ?
AY : We've actually had somewhat of a parallel journey musically. Because we both started off as DJs, sampling. We both realized probably around the same time that in order for us to be our best and expand our abilities, we had to learn how to play instruments. We kind of had a parallel journey, teaching ourselves how to become who we are now, creatively. When we met, we realized that we both had had kind of the same journey, so it was more about bringing our knowledge together to create a whole new world, essentially. And it wasn't really planned.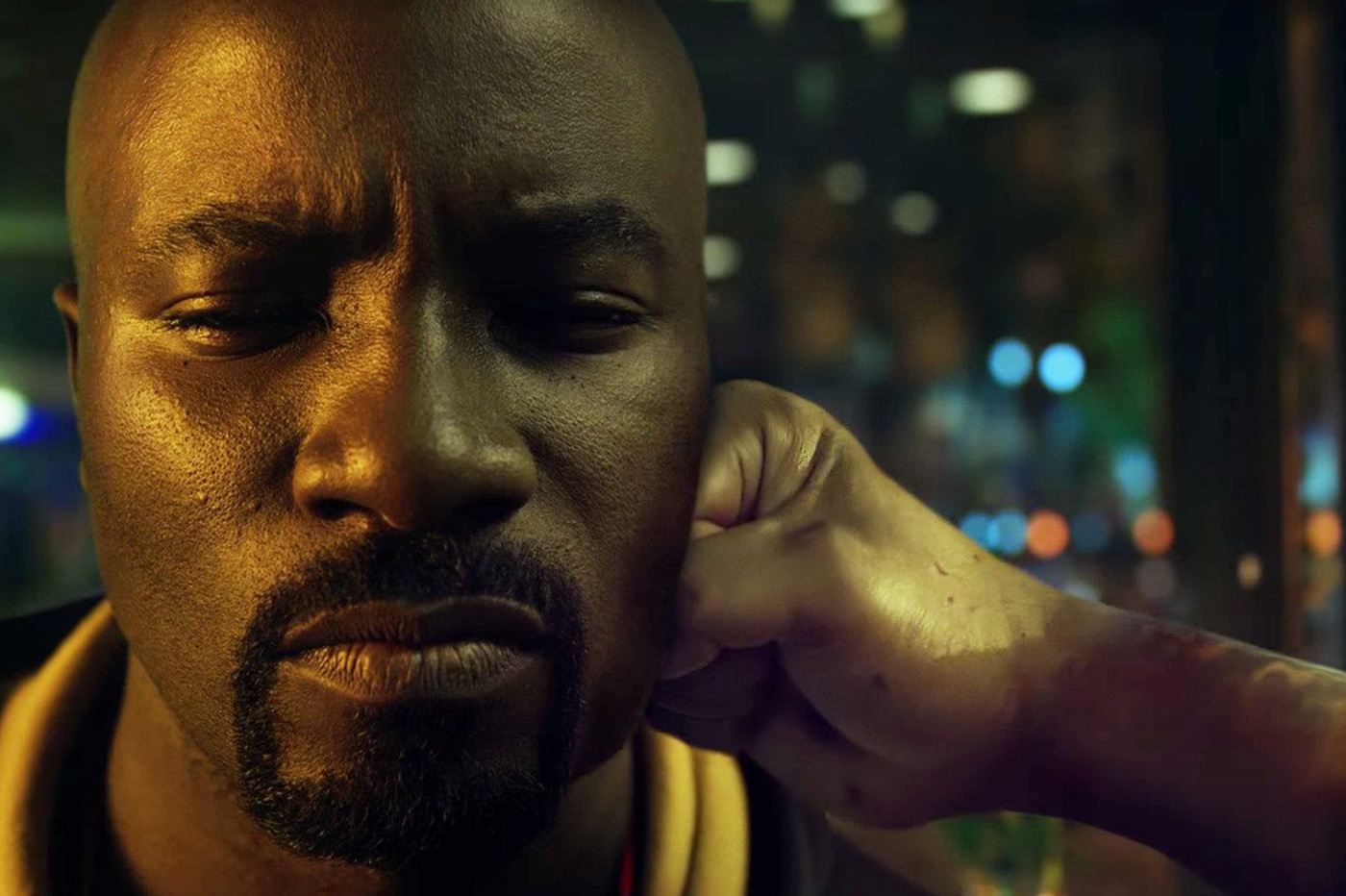 You had the opportunity to work on the soundtrack of Marvel's Luke Cage broadcasted on Netflix. What did you learn from this experience ? What was the most challenging ?
ASM : I think the most challenging part was to make sure that we completely identified the world of what Luke Cage was supposedly sonically. It encapsulated a lot of different elements : Luke Cage is the type of person that would listen to Wu-Tang, John Lee Hooker, or John Coltrane. He reads a lot of books that are tied to the African-American experience, and he's also a very chill, quiet person but carries this huge weight. And so for us, it was a matter of really taking all those elements : what is that like for someone who listens to John Lee Hooker, and John Coltrane and Wu Tang, what it means in the modern time. The whole hip-hop generation is accustomed to sampling, but for us, even if we can, sampling is not really an option when you're scoring music. So the challenge was for us to build that world from scratch while making it organic, and make it so that listening to the music becomes an experience in and of itself, outside of watching a series. We also wanted to do the type of music that, say, Curtis Mayfield, Quincy Jones or Ennio Morricone would have done scoring a film – which is not really the common practice for television. So those were the challenges, and we didn't sleep a lot for the first season (laughter), we really put everything – our soul, our spirit – into that series, for that first season especially.
How did the Luke Cage experience influence your work on TMH ?
AY : It just made us better musicians, better composers because we had to create so much music. We created way more music than you create for an average television show. So with us having to do that under such tight deadlines, it put us in the position to learn a lot more, have a sharper focus. Also, whenever we create music we always open up new pathways, we never do the same thing twice. If you're creating that much more music, not doing the same thing twice, it just really expands your musical palette. So the expanse of our musical palette is what led us to create songs like Black Beacon or Gate 54, while before Luke Cage, we did Better Endeavour and There is No Greater Love. And if you break down song structures, arrangements, chord phrasing and everything, the songs that we made later are a lot more elaborate and deep than the previous ones, not saying that one song is better than another one, but you can see how different they are.
ASM : Also, having access to an orchestra and knowing how we could expand the composition by adding an orchestra, it definitely opens things up. Another turning point was actually when we decided to perform the music for Luke Cage, we put together one big concert, and it was interesting to see how Adrian would write out the music for everybody to learn their parts : when he handed me some of the structure of his interpretation of it, I was surprised and found it very interesting, and he would explain to me what it meant on paper and I would tell him : "Well, this is actually what these chords are", etc. And so we had a day of music theory, sort of. I think it really helped him to get to the next level, being able to communicate this way. And the connection of his process, his theory, with the actual theory of music became even more of an explosion of writing. I don't know if we would have gotten there had it not been for that concentration of work on Luke Cage.
Did you realize at some point that The Midnight Hour would not only be instrumental, but that you would also bring in vocals and lyrics ? Or did you knew it from the beginning ?
AY : We always knew that we wanted to have vocals, but at the same time we love instrumental songs just as much, so it was really about finding a balance between instrumentals and vocals, as we love both worlds so, so much. It's easier to finish a song with vocals than to finish an instrumental one. But we love the challenge of making an instrumental song complete. Say, if I'm playing piano, he's playing bass, I'm playing drums, he's playing guitar, we then get to a point of no return in the song where you have to determine whether you're going to go with vocals or not, because if you turn it into instrumental… You gotta realize that the lead vocal is the lead instrument. Once it's getting to the point where you start writing for the lead instrument, as far as an instrumental track is concerned, then you're narrowing the space for vocals. And when you're making something brand new it's always very exciting, and you have to decide whether to stop or go with what you just found – so these are the decisions we have to make when we're writing.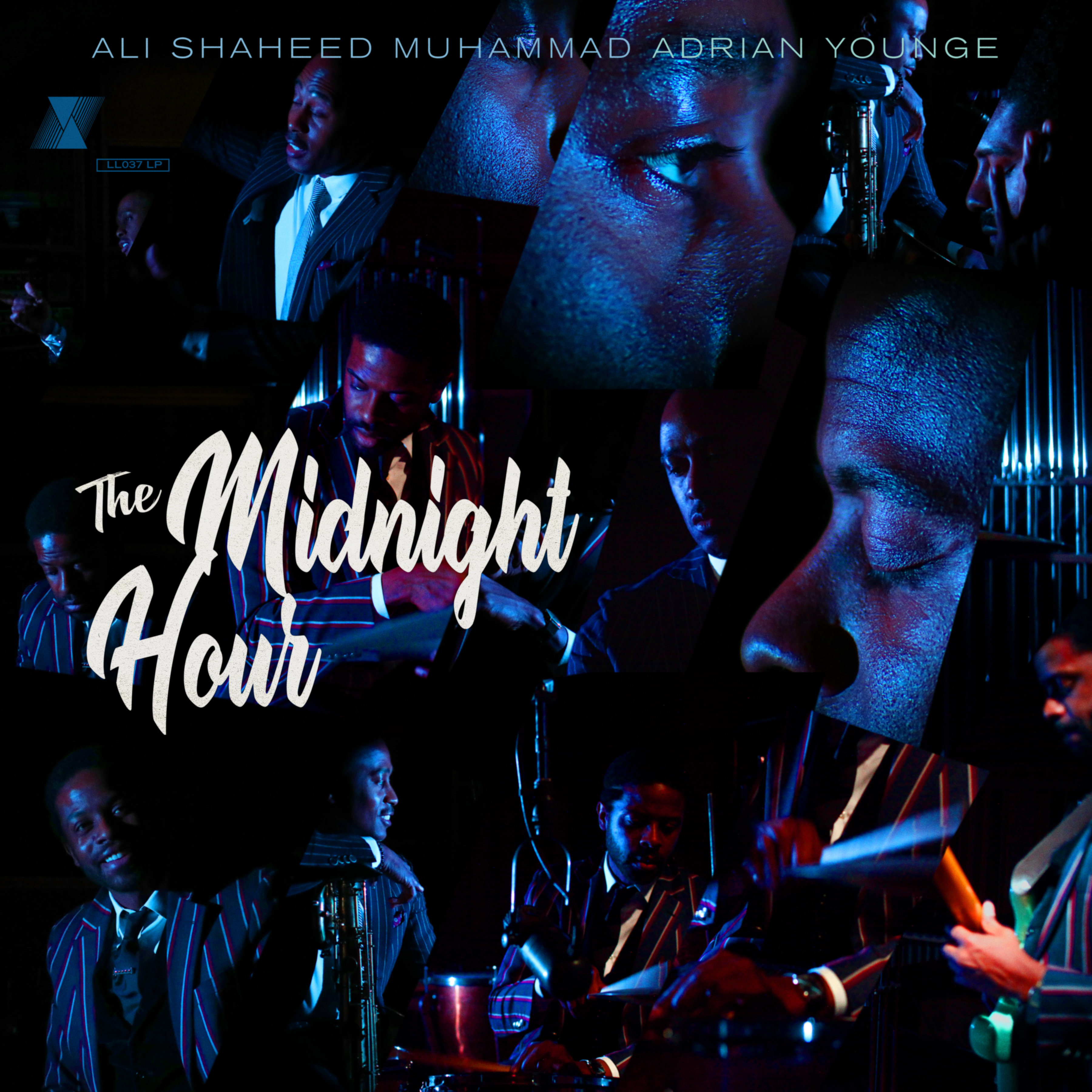 This album feels like a journey through so many different sounds and emotions, with perfect transitions between the tracks – The concept works perfectly.
AY : The Midnight Hour – especially when we perform it –, I always say that it represents our DJ craze. We love prog rock, just as much as we love jazz, or soul, or classical music. But most artists are afraid to put that all together and call it one thing. We're not afraid of that. When someone comes to our show, they're going to get all those elements. It's part of our journey, and it's a journey that's also reflected in the recording of the album.
What were the challenges you faced when you brought the record live ?
AY : Ali and I started our careers as DJs, and one skill that you learn as a DJ is reading the crowd: you're playing music and you're entertaining a crowd, your job is to make them feel a certain way. Your job is to set the vibe. So we perform, with our band, with our orchestra, seeing the crowd a certain way. We need to make sure that there's tension release, that we're going on a roller coaster ride, that we're moving somewhere, you know ? It's not simply about playing song after song after song. We approach the arrangement of the show, as if we're doing a DJ set, which is a little different. And in doing that, we'll figure out how to connect this song into that song, so that it doesn't feel like we stop the music. And then we'll stop the music, in order to make some sort of a statement and to release the pressure, to bring pressure back. It's all about motion, but that's how we put the live show together to take the recording to the next level.
What do you expect from the audience, in terms of reception?
ASM : We really hope that they'll listen and appreciate it for what it is, and you always hope that they'll get the deeper level of it and have an appreciation for it, especially because, at least in the contemporary space, music is not as filling or as enriching. Not to say that there aren't great songs and concepts out there, there are lots of them – Solange's album for example, A Seat at the Table, was a brilliant record, a huge statement. So does the Midnight Hour album, it's just a different kind of a statement. So we really hope that people will listen to it, appreciate and respect it, and allow themselves to be lifted by it. I think the way music is consumed nowadays is a little like a candy bar : you eat it, it holds you just for a moment, it doesn't really contain any nutrition, you're done with it and you're onto something else in your life – it's a distraction. Whereas, when we were growing up, there were records that we had, and we would listen to them for 2, 3, 4, 5 years, and we still do. So we hope that this album will be that album that will sit in people's collections, and that they will continue to go back to and listen to.
What is next for you after TMH ? Do you want to explore orchestration and jazz ?
ASM : We've already started the second album, and we finished the tour last night, so we're gonna go back home. We have Jazz Is Dead, which is a series featuring legendary modern and contemporary jazz artists as well as a performance space by Adrian and I. So we'll go in and record another serial with these artists that we have new music with, like Roy Ayers, new music with him, Gary Bartz, Brian Jackson. So, we're gonna focus on putting that out, and in 2 weeks or less we have a whole bunch of legendary Brazilian artists coming out to perform for Jazz Is Dead and we're going to record with them. But outside of that, after we finish the month of June with the Brazilian artists, we're gonna go back to TMH in a different mind state. Adrian doesn't like to repeat anything, and neither do I so, it will be a new album and obviously certain aspects of it will be reminiscent of the first album, like working with the orchestra. That's something I'm sure we will absolutely do. But I think there will be a difference in the way some of the songs will be written, which will hopefully get people to another level of an experience of our expression. We're really excited about it because we learnt so much with every project, and every little thing we do, we learn more about ourselves, we strengthen our abilities as musicians. It really is an exciting time when you know there's something going on and you can't wait to sit down and get it out. So we're looking forward to it.
To end this interview, what artists are you listening to at the moment ?
AY : I don't really listen to modern music, not to say that there's no great modern music because there is a lot of good music made – my record store's called the Artform Studio, I always say new music mirror old records. It is more of a standard of excellence of yesterday compared to today, in order to seriously make music back then you had to have studied for a while, you know? And when you have a bunch of musicians that really understand music, it just raises the bar. So, I like to be inspired by them. So lately, I've been listening to a lot of McCoy Tyner, Bill Evans, a lot of Brazilian stuff too, like Azymuth, Arthur Verocai. We listen to a lot of our own music at the moment. What we do is a little abnormal because most artists spend a lot of time making one album, and their process is not as streamlined as ours. And because our process is so streamlined, from start to finish, so much of the music we're making falls into different kinds of projects, so that we have to listen to our music while we're mixing it, while we're playing for mastering, while we're finishing it. It's such a job that you don't have that much extra time to listen to anything else. We're here on tour so we're listening to our own music because we're playing it and we'll listen to other music as well. But when we're back in the states at home, we're making music, we're not really sitting listening to a lot of music – with the exception of being in our car or something…
ASM : Some of the stuff I'm listening to is a Minnie Riperton, Donald Byrd, Lee Morgan, Dorothy Ashby, Dizzy Gillepsie, a lot of Dizzy's music, some Mingus, a lot of John Coltrane, Maurice Ravel, a little bit of Tchaikovsky, and some Rachmaninov. Just to really understand their compositions, transitions to piano and how they fill up an arrangement of a symphony with the orchestra and stuff like that. More classics than contemporary music. I haven't focused much on what's been going on… I have a podcast called Microphone Check on NPR focused on hip hop culture, and one will think that I'm focused on old and contemporary music. But I think that the beauty of the hip-hop culture is enriching from the origins to the present, and the present doesn't necessarily always represent I think the best of the culture – not to exclude what's happening right now. There are certain artists that I connect with, like Noname, who's a female rapper from Chicago. I'm in tune with today's stuff, but there's so much in my opinion that is not that great – I'd rather focus on other elements of hip-hop culture, so my ears are in a really strange place right now.
The Midnight Hour has been released on the label Linear Labs.